Captivated by You (Crossfire #4)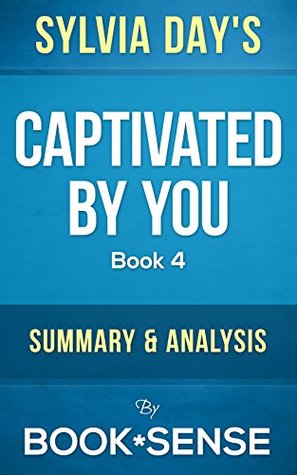 ---
Storyline:
Captivated By You: by Sylvia Day (Book 4) | Summary & Analysis
This is a Summary & Analysis. The fourth in a series, Sylvia Day's novel covers the time between Eva's and Gideon Cross' elopement and their official, "real" wedding. During this time, only a few close friends know they're already married. While the novel can be read alone, there are many references to events and characters that occur in previous books; reading this instalment would be a richer experience in the context of the other novels. It is much more sophisticated than a traditional romance. The novel examines how a couple reconciles their powerful sexual attraction and their very complex personal needs.
Gideon Cross has everything he wants: the most successful business in the world, amazing looks and a gorgeous wife he loves more than anything. However, because of his horrible nightmares and awful flashbacks to childhood abuse, it is hard for him to enjoy any of it. What's more, his psychological demons have made him need to control everything and everyone around him, and this need is threatening to drive away the woman he loves. They try to use sex to solve their problems, but it's even more complicated than they thought.
This companion also includes the following:
• Book Review
• Story Setting Analysis
• Story elements you may have missed as we decipher the novel
• Details of Characters & Key Character Analysis
• Summary of the text, with some analytical comments interspersed
• Discussion & Analysis of Themes, Symbols…
• And Much More!
This Analysis of the novel fills the gap, making you understand more while enhancing your reading experience.
---
---
List Chapter or Page (47):