In Dreams (The Dream #1)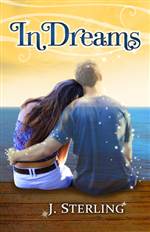 ---
Storyline:
In Dreams (The Dream #1)
When Katherine Johns starts dreaming about a boy she doesn't know, her college roommate Taylor is determined to find him. Convinced he must exist, Taylor is relentless... until she finds out exactly WHO the mysterious stranger really is.
The realization rocks the girls to their core and sends them down a path of unimaginable heartbreak as they learn to navigate their new reality.
Follow Katherine & Taylor's journey through love, friendship and tragedy in the first book of this emotionally captivating Young Adult series.
---
---
List Chapter or Page (31):