Infinityglass (Hourglass #3)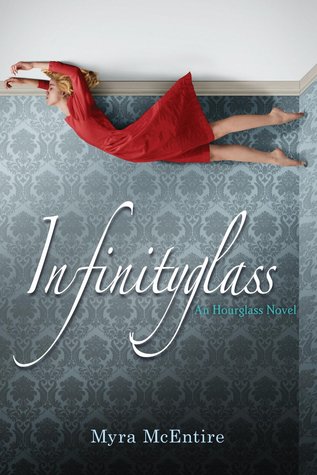 ---
Storyline:
No time like the present.
No time in the present.
No time left.
From the moment the Hourglass group violated the rules of the space time continuum to rescue a murdered loved one, time has been in flux. People from other centuries slide into our time, intruding into our space, threatening our world.
Frantically seeking a way to turn back this tide, the Hourglass begins a search for the legendary Infinityglass, tracking it to the city of New Orleans, a place where the past rests easily with the present.
Quiet, reliable Dune, the group's favourite geek, is selected to travel to the Crescent City and somehow retrieve the renowned object.
But there's a problem.
Because the Infinityglass is not an object, it's a person.
A beautiful, headstrong dancer named Hallie, a girl so enticing Dune can't take his eyes off her.
And time is not on her side.
---
---
List Chapter or Page (51):