The Source (Witching Savannah #2)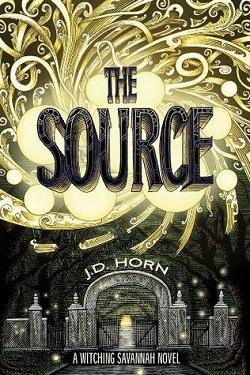 ---
Storyline:
The Source (Witching Savannah #2)
Book Two of the Witching Savannah series
Graceful trees and historic buildings fill Savannah, Georgia, but beneath the city's Southern splendor, its supernatural roots run deep. The members of local witch families grace the society pages...when they're not secretly protecting their magical work from dark forces.
Savannah resident Mercy Taylor may now be in control of the South's most powerful family of witches, but she's struggling to master her newfound magic. Pregnant with her first child and still reeling from a heartbreaking betrayal, she just wants to be able to use her supernatural abilities without accidentally destroying dishes or blasting the doors off buildings.
But when Mercy's long-presumed-dead mother suddenly returns, begging Mercy to keep her presence under wraps, the witch wonders how many secrets her family is hiding...and who she can really trust. And when the danger around her intensifies to deadly levels, Mercy knows she must discover the truth behind her family's magic—before it destroys her.
The second book in J.D. Horn's Witching Savannah series, The Source casts a thrilling spell.
---
---
List Chapter or Page (77):