Born to Fight (Born #2)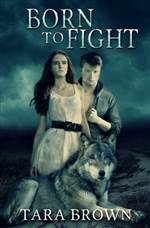 ---
Storyline:
Born to Fight (Born #2)
When Emma wakes strapped to a cold metal table she has only one name on her lips, "Marshall!" What she doesn't expect is discovering that he is only one of the disturbing people in her small world who deserves to die in a fiery death.
Twenty years ago scientists made some remarkable discoveries with genetics and the ability to perfect the babies we gave birth to.
Ten years ago the governments of the world made a hard choice, earth or people.
Nine weeks ago the choices they made came full circle.
Fourteen days ago the truth of their mutations leaked out into the borderlands and other areas.
Yesterday the worst thing they ever made learned about what she was.
Today she's coming for them and she knows about the strengths they gave her.
Tomorrow she plans on destroying everything.
She plans on starting with her her own creator. Her own father.
Mature Content Warning
---
---
List Chapter or Page (40):